RPS Chatter February – 2023
Quick Jump

Upcoming events

9.02.23/9:00am-3:00pm

School Photos

1.03.23/4:30pm-7:00pm

Welcome BBQ

Student-free days

24.04.23 - 12:00am

Student Free Day

9.06.23 - 12:00am

Student Free Day

9.08.23 - 12:00am

Student Free Day

1.09.23 - 12:00am

Student Free Day

31.10.23 - 12:00am

Student Free Day

Term dates

Term 1

27.01.23 - 6.04.23

Term 2

24.04.23 - 23.06.23

Term 3

10.07.23 - 15.09.23

Term 4

2.10.23 - 20.12.23
Message from the Principal
And just like that, the new school year has begun!
Hope you enjoyed the holiday break and were able to spend some time with the people you care about the most; I know I did…. Now we are back into the swing of things, with lots of exciting things happening around the school, I'm going to jump straight into it.
Firstly, I would like to officially welcome the new students and families to the RPS community. We also have two new staff members joining us this year; Harriet O'Connor has joined our 5/6 Team, and Emily Brown is one of our integration aides. The start of the school year has been smooth and positive…. with a buzz of excitement in the air. I'm looking forward to seeing what adventures await us this year!
Next week is the first session of our whole school review. Every school across the state goes through this process every 4 years. An independent reviewer (usually a retired principal) appointed by the Department of Education goes through our school data, processes, and learning spaces, they usually speak to staff and/or conduct focus groups with students and possibly community members. Our reviewer is Graham Broadbent and after he visits us a few times over the next few weeks, he will then go away and write a report which we then use as a basis for our next Strategic Plan. I'm very proud of what we have achieved over the past few years (especially in the last 12 months as we actually spent the whole year together and not on a screen), and I look forward to sharing that with Graham. He will suggest areas we can continue to develop that will assist us in making sure our school is the best it can be.
For all the lasted news and important dates to remember, always make sure you check our website, read the RPS chatter and Compass notifications…and if you are ever in doubt, please call the school directly.
Other than that, enjoy our first Chatter for 2023.
I look forward to seeing you around the school grounds.
Be safe. Be healthy. Be happy.
Be kind.
Megan
Are you scratching just thinking about it?
Head lice (a.k.a. nits) do not discriminate on who they attach themselves to…. They don't care about the postcode you live in, how clean or dirty your hair is the cleanliness of your home, or even the season we are in….they NEVER go away!!
If you find live nits or their eggs, you must treat your child's hair with the appropriate treatment, and then slowly and carefully (and sometimes painfully) comb your child's hair with a lice comb.
Chances are you probably miss an egg or two. That's why it is important to re-treat the hair one week later.
If you can't face going through the long and frustrating process, there are also some hairdressers who specialise in nit treatments.
Whatever the cause, here at school we notify the parents of a child if we find live head lice, we request that the hair be treated before they are returned to school. We also inform the year level that a case of head lice has been detected and for all parents to check their child's hair.
To help minimise the outbreak of nits, all shoulder-length hair should be tied up, use a little bit of hairspray, do a weekly hair check at home, and let the school office know if you uncover any of the nasty little critters.
After the success of last year's "U-Tell-Us" interviews, we will be conducting them again on February 21st and 22nd. This is a great opportunity for you to meet your 2023 classroom teacher, and tell us everything we need to know about your child….their likes/dislikes, habits, quirks, hobbies, etc. Everything that makes your child the individual they are.
All information regarding how and when you book your interview time will be sent out by the end of next week via Compass.
This is yet another way we are strengthening our home/school partnership.
Personal Mobile Devices and Mobile phones
Our schools' Personal Mobile Devices and Mobile Phones policies reflect the Ministerial mobile phone policy and require that:
Students who choose to bring mobile phones (including Smart-watches) to school must have the switched off AND securely stored during school hours.
The school will manage non-compliance in accordance with our existing Student's Wellbeing and Engagement, Personal Mobile Devices policies and ICT agreements
Policies and ICT agreements related to the use of Mobile phones, digital technologies and personal devices can all be found on our school website.
Early next week, all students in Years 3 – 6 will received several paper forms related to Information Technologies and permissions. The safe use of technology is a shared responsibility between the school and parents.
Together we put practices in place for cyber safety.
It is important that parents read the 'use agreement' with the children so that there is a common understanding between school, students and parents.
Students will not be able to use technology devices at school (including desktops, laptops, iPads, etc) until these forms have been signed and returned to your child's classroom teacher. The sooner the forms are returned, the sooner the technology can be used to enhance student learning.
Supervision of students in the schoolyard commences at 8:45 am and therefore students should not be in the yard until that time.
At 8:55 am, music is played and students take themselves up to the learning space ready for instruction time to begin at 9 am.
At the end of the day, students are dismissed from their learning space at 3:30 pm. Teachers will also be in the courtyard at this time and are available for a quick chat.
A staff member remains on supervision in the yard until 3:45 pm.
Our bell times are:
9 am – Commencement of school day
11 am – Lunch eating time begins
11:10 am – Lunchtime begins
12 pm – Lunchtime ends
2 pm – Recess
2:30 pm – Recess ends
3:30 pm – End of school day
These times are different from previous years.
After only one week, students and staff have commented on how much they prefer our new schedule. Students are more settled, have more energy and are more focused for learning (and they think we have given them more time to play, even though the total break times are exactly the same!).
Who doesn't love a birthday celebration? We do. Some of our families like to provide the class with a treat on their child's birthday.
This year, so that learning spaces are not disrupted if one class receives a treat, we have decided on a plan so that the message is the same for everyone.
If you would like to provide treats for your child's birthday, let your class teacher know and they will arrange a meeting point at 3:20 pm (i.e. the end of the day) so that you can distribute the treats.
Treats need to be individually wrapped and please be mindful of any allergies in the class. If you are unsure of any allergies, please check with your class teacher or class rep.
Ideas for treats include:
Fruit kebabs
Slices of watermelon
Stickers
Novelty masks
Cupcakes
Cookies
As many of you are aware, we have a school uniform policy. This policy aims to:
Foster a sense of community and belonging and encourages students to develop pride in their appearance.
Supports RPS's commitment to ensuring that our students feel equal and are dressed safely and appropriately for school activities.
Reduce student competition on the basis of clothing; and
Enhance the profile and identity of the school and its students within the wider community.
Items that are not approved school uniform include:
RJFC jumpers/tops/jackets
Non-school hats
Large Dangly earrings
Coloured nail polish
Students who purchase regional/divisional tops at school sporting events can wear these as part of their uniform only the following week after they have participated.
Our full policy is available on our website.
School Hats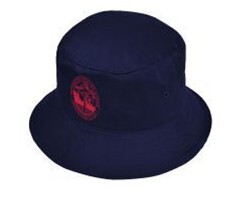 It's summer and our students are required to be wearing their school hat.
We thank you for ensuring your child has a named hat at school everyday.
Russell's Joke of the week

Why do magicians do so well in school?
They're good at trick questions.
School lunch orders are available every Friday through Miss Peppercorn.
To register your child and start ordering, please click on the link below
https://www.misspeppercorn.com.au/school-lunches/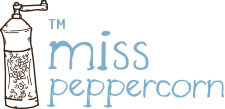 Please see the below list of activities that you can enrol your child into for Term 1:
Drama lessons: Thursdays, Lunch Time
Music Lessons: Individual Bookings
Tennis Lessons: Thursdays, 8:10AM – 8:50AM
Dance Lessons: Wednesday's, Lunch Time
Chess Club: Fridays, 8:00AM – 8:50AM
If you are interested in any of the above activities for your child, please see the flyers below for further information.